Introduction of Kamal Kunj Finance
Kamal Kunj Finance was founded in 1 Jan 2010 in the act of rajasthan society act,2001 under the article 5.this society works for its member to give the economics help.there are many schemes for its member which they can take the benefit.
The primary goal of Kamal Kunj Credit is to help meet the credit needs of entrepreneurs (borrowers). Since many deserving entrepreneurs are currently turned away simply because of a lack of capital, any increase in capital available means that end borrowers have a greater chance of getting a loan. Capital from Kamal Kunj Credit helps concerned members to grow, offer lower rates for their borrowers, expand into areas where credit was not previously available and offer additional services such as education and medical care for families of borrowers.
Our Profile
Mr. Brijesh Pareek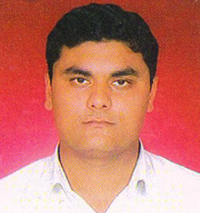 Mr. Brijesh Pareek is Chief Executive Officer of , a position he has held since 1 Jan 2010. He came to the role with 10 years executive leadership experience, including 3 years in the media and telecommunications sectors. As CEO, Mr. Brijesh Pareek has overseen extraordinary growth. Under his leadership, has developed one of the largest network footprints in the world. Our vision is to be one of the most efficient distributors of financial services and create value on a large scale.
Sound grip on distribution of credit, especially in rural market.
In-depth understanding of local needs, profiles, business, living conditions, earning and repayment capabilities with understanding of culture/geographical differences in within the state
Structuring of finance to meet local credit need of people at large.
A suitable mix of in-house team and outsourced agencies for marketing, credit and collection network to optimize productivity.

Customer Care

For all your queries contact
+91-9314651866
Email

Email us for more informations
kamalkunjfinance@gmail.com